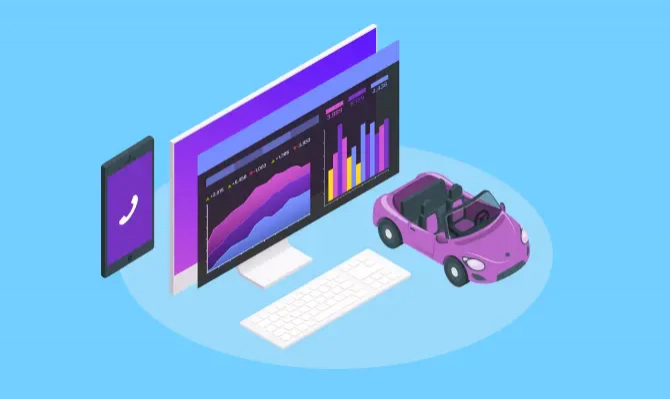 What is Rent A Car Call Center Software?
Rent A Car Call Center Software is software that is used by the customer services of rent a car companies and undertakes the task of facilitating the work of customer service officers, converting the records they keep into various statistical data, and keeping this data accessible at any time.
Why Should I Use Rent A Car Call Center Software?
Considering the heavy phone traffic of rent a car companies, it will be a very efficient solution to facilitate the process with technology support. Thanks to a system that can instantly match each of the countless customers with their phone numbers, you can instantly access past interviews, offers and other data with your customer and have a much more efficient conversation in the light of historical data. Imagine that this whole process was carried out manually. Nowadays, processes that result in the blink of an eye can take hours or even days. That's why you should use the Rent A Car Call Center Software.
What Are The Features That Should Be In The Rent A Car Call Center Software?
Rent A Car Call Center Software, with its additional services and modules, should be used to manage all the phone traffic of rent a car companies. A Rent A Car Call Center Software, in which the process is read correctly and reflected in the design of the software, has life-saving features for the end user. Titarus Rent A Car Call Center Software offers solutions that rent a car companies can safely use in their call center units, as it includes many modules and services that work in integration. Rent A Car Call Center Software, which is easy to access and supports technologies such as cloud technology, has a structure that provides unlimited freedom.
Which Information Can I See in the Rent A Car Call Center Software Interface?
As a result of comparing the number of calls received with the data in the system, all personal data of the customer registered on that phone in the system, past calls, users who made a previous call and any notes, if any, can be displayed.
Can It Be Used Integrated With Other Software?
Each software has its own unique features and architecture. For this reason, it is your responsibility to choose a call center software that works in integration with all the software you use. If you think you will have difficulties in this regard, we can introduce you to Titarus. Titarus is a complete rent a car solution consisting of a combination of many modules and services. In this context, it includes many modules to meet the call center software needs of rent a car companies.
With Titarus rent a car call center software, all the calls you make with your customers are recorded. In this way, the customer relations module, which is also a Titarus service, processes all this data and offers it to your use.
What Are Other Services Offered By Titarus?
Titarus, designed by software developers by considering to the finest detail, based on sectoral consultancy and experience, offers a system that can solve all the needs of businesses dealing with rent a car from a single screen. The software, which allows you to easily do all the works of your company with the modules it contains, makes your work as easy as possible with integrated additional services and from time to time performs automation functions.
Titarus, whose main subject is the management of rent a car processes, offers services that you can easily manage the customer relations, accounting, human resources and call center units that are the subject of our article. All services, working in perfect harmony with each other, allow processes to be managed effortlessly and efficiently.
Please write to us so that we can give you more detailed information, access the system to test the system and much more.