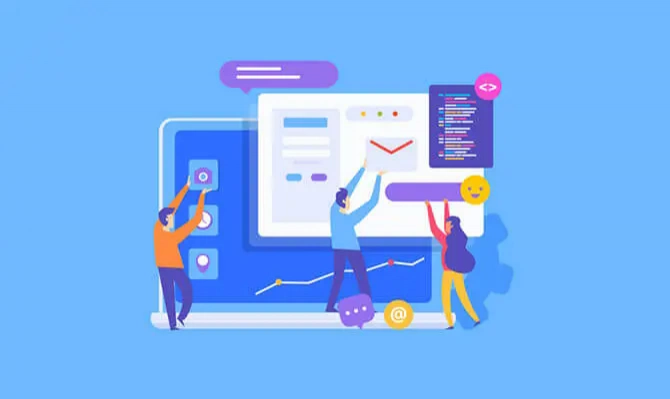 What is the Rent A Car Program?
The program that provides detailed tracking and information about rental, reservation, maintenance, pre-accounting, income and expense, which is frequently used in car rental companies, is called "Rent a car program". This special program offers you many opportunities such as following your customers, monitoring the status of your vehicles, controlling vehicle reservations. With Titarus, Rent a car software acts as a car rental and CRM software that can be operated on any smart device and you can always check the data.
What are the Advantages of Using Rent A Car Program?
Thanks to the rent a car program, you can control all your basic and special transactions from a single area. Some of the operations you can perform with the software are as follows: • You can transfer the rental agreement of your vehicles to electronic environment and follow up whenever you want.
• By using the pre-reservation area, you can take personal notes and keep your booking customers under record.
• You can create new reservations from the reservation area and communicate with your booking customers.
• With the instant occupancy area in the program, you can see which of your vehicles are available at the moment and which are under maintenance on a single screen.
• From the general occupancy area, you can see which days your vehicles are rented or vacant on a whole month basis.
• You can view the status of all your vehicles on the vehicle list screen. If you wish, you can add new vehicles in this area and divide your vehicles into categories such as sedans, minibuses or sports.
Thanks to Titarus' Rent a car software, you can sort all your vehicles according to brands and models such as BMW, Ford or Mercedes. You can control your current accounts through the software. You can add the current accounts of both your customers and your staff and keep track of your expenses. With this area, you can also add new current accounts, view debt statuses and view the breakdown of all current accounts. One of the operations you can do using this software is the accounting book entries. In this area where you can see income and expense values, you can add general income and expense records, create a collection record or view the banks you work with. Another advantage of the innovative program, which has several advantages, is that the same vehicle is prevented from being booked by different people for the same day and time. If car rentals are made by an intermediary broker, details of the commission and money received can also be viewed. The dates of insurance, insurance, visa and periodic maintenance of the vehicles can be recorded and reminders can be provided in advance.
Taking advantage of the rent a car program to access the power of your car rental company to manage its complex business out of the office offers a very practical process. As Titarus, you can access all digital information of your customers in a short time with the rent a car program we offer you, and you can remotely manage your website, call center, personnel status and mobile application data. You can try the rent a car program to digitalize your business processes, manage all processes more practically and save time.