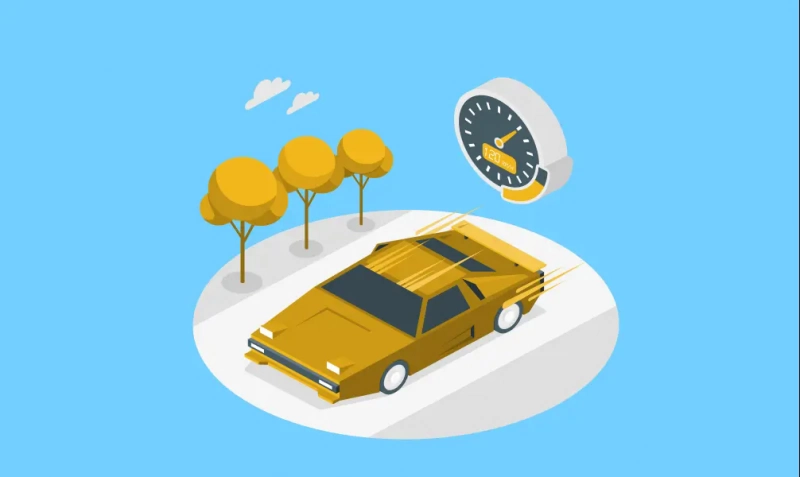 Having an accident with a rental car is an annoying situation due to both possible material and moral losses and bureaucratic procedures that you have to deal with. The general causes of traffic accidents that occur frequently in our country are; careless drivers, drunk driving, not obeying the signaling and traffic rules, damage to the infrastructure, wild animals and mistakes made by the other party. Let's take a closer look at what can be done in case of an accident with both your private car and rental car.
1. Preventive Measures
The easiest and painless way to prevent traffic accidents is undoubtedly preventive measures. Drivers who drive according to the rules, do not get behind the wheel while asleep or drunk, regular maintenance of the vehicle and infrastructure, and preventive measures at the micro and macro level in other matters, the problem of accident with private and rented vehicles can largely disappear from our lives.
2. Traffic Insurance and Motor Insurance
Although compulsory traffic insurance and motor insurance are not a factor that prevents accidents, they are directly related to their results. For this reason, it is beneficial for private car owners and companies dealing with car rental business to be sensitive about compulsory traffic insurance and motor insurance. We wrote a detailed article about rent a car insurance before and talked about its importance for both rent a car and the lessor.
3. Keep Calm
The composure provides important advantages in the event of an accident. As accidents are a part of our lives, accident is an event that can happen to almost anyone. For this reason, your composure that you will maintain during and after the accident will prevent both your health status and the increase of the damage that may occur.
4. Life Safety First
Remember that accidents are a part of our lives. In the event of an accident with a private or rental car, first of all, ensure your own health. In case of injury after an accident, take care to have the prior knowledge to apply the first aid rules and to call the emergency help line without delay.
Depending on the extent of traffic accidents, dangers may arise for other drivers on the road from time to time. In this context, we would like to draw attention to the importance of warning drivers who are still unaware of their situation through relevant beacons. A driver experiencing momentary distraction can pose great dangers to both his and your life safety.
5. Record Keeping
As a result of the legal regulations, it is sufficient to keep it between the parties in material damage accidents. The record, photos and information of the other party must be recorded completely by both drivers.
Compulsory traffic insurance and motor insurance demand a complete and accurate report and additional files to cover your loss.
6. Contacting the Authorities
In case of an accident with the rental car, the rent a car company should be informed. Rent a car companies can speed up the process by guiding accidents during the rental process, and can provide many services such as towing, roadside assistance and new vehicle supply if needed.
7. Compensation for Damage
Today, rent a car insurance is a legal requirement for rental vehicles. The important thing here is the scope and conditions of the insurance. This issue has been clarified in the contract signed during the rental process. For this reason, the content of the contract should be read carefully and informed about the rights granted while renting.
Compulsory traffic insurance is a type of compulsory insurance that covers the damage of the other party in accidents. However, both insurances exclude drunk driving, driving under the influence of drugs, driving without a license, and accidents caused by a driver other than reported drivers.
For rent a car companies, tracking their vehicles is of vital importance for both commercial and security purposes. Thanks to the vehicle tracking modules of Titarus, you can have the chance to follow the vehicles usage status, maintenance and repair processes and many different criteria.