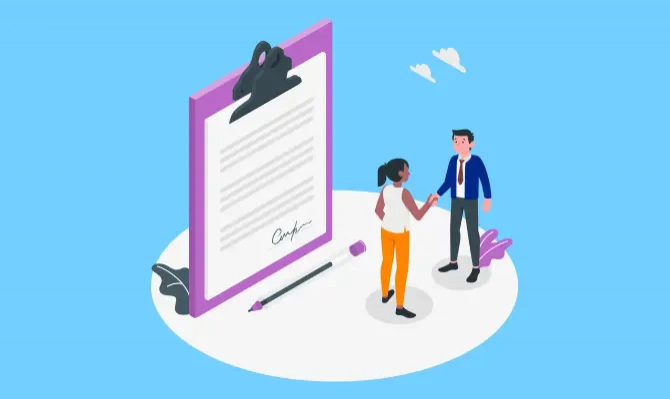 What You Can Do with the Car Rental Agreement Program
It is vital that the contracts made for rent a car companies can be examined retrospectively, kept in a certain order and easily prepared new contracts in case of need. Contracts, which were stored as paper prints in the past, can now be stored in digital media. With the automations having modules that can also act as a car rental contract program, unnecessary paper waste has been prevented and the contracts have been kept accessible at any time.
The benefits of using automations that act as a car rental contract program are not just to avoid waste of paper. Along with contracts, it brings customer records, vehicle tracking and many more additional features. Today, we will talk about the added value that using a car rental contract program will add to your business.
View Open Contracts
It is important for rent a car companies to follow the vehicles that are already rented. With the Open Contracts module, it is possible to view the personal or company information, rental information, service statements, payments, discounts, current and risk information of the tenants of the leased vehicles. In this way, you will not encounter unpleasant surprises while simultaneously mastering the whole process and accepting new customers.
List Closed or Canceled Contracts
Before accepting a new client, you may want to check the system to take a look at the status of existing contracts. The contract of a vehicle that you think is rented may be canceled at the last minute and the vehicle may be ready to be rented. With filtering options such as customers, companies, vehicles, stations and sales representatives, you can view the contracts and quickly get information about the current status. When you take into account the time that using a car rental contract program will save you in such cases, you can simply calculate the added value it provides.
Register Your Problematic Customers
No one wants to work with a customer they had a problem with before. Especially companies where a valuable product such as rent a car is rented are meticulous in choosing customers. You can register customers who rented in the past but did not bring the rented vehicle on time, had an accident or had any bad attitude towards your company. Thanks to this information that you can easily access, you can block the customer at the first contact and prevent him from renting a car from your company.
Prepare Reports
You may want to examine the performance of your rent a car company in various date ranges, the status of the personnel, the average rental period of your vehicles and many more. Thanks to the reporting tools of the car rental contract program, the data in the date range you specify is reported to you. By examining the reports, you can hold meetings that will increase the performance of your staff, and take measures to increase the car rental times.
Review Insights
In today's business world, companies benefit from analysis while giving direction to their future. Analysis is the key to shaping the future by making various decisions in the light of past data. Thanks to the various data analysis tools that you can find in the car rental contract program, you can make in-depth analyzes on retrospective rentals.
Get Rid of Unnecessary Storage
In the past, rent a car companies had to classify their contracts according to years and place them in a place that can be reached at any time in their offices. This situation, which both adversely affects the office layout and creates problems in terms of accessibility, is now over. Thanks to the car rental contract program that has entered our lives, the contracts can be easily stored in the digital environment and can be kept accessible at any time.
In this article, where we focus on the importance of the car rental contract program, we would like to tell you about Titarus, Turkey's first and only rent a car ERP software. Thanks to the application, which significantly reduces your contract arrangement, storage and access burden, you can perform all the functions mentioned above. You can contact us to meet the unique conveniences offered by Titarus.