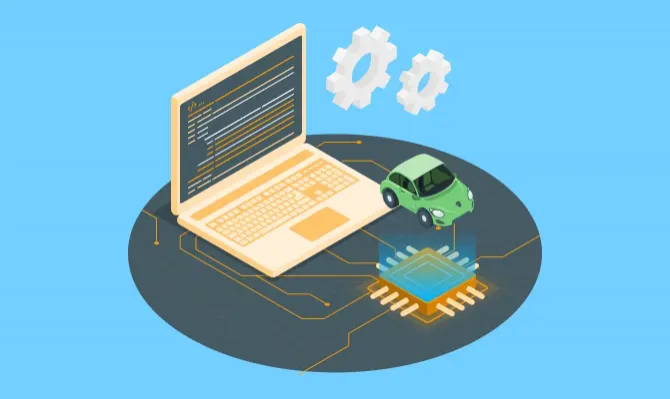 What is the Car Rental Program?
The car rental program is a program that allows businesses of any scale dealing with the rent a car business to easily organize their business such as reservation, sales and leasing and contract management, while providing convenience to managers through various modules.
Features of the Car Rental Program
The car rental program should have an easily understood and developed interface. The end user who will use the program should be able to use the time economically while easily performing the operations he wants to do. Choosing a user-friendly car rental program when choosing means time and equivalent financial gain for you.
The car rental program should work fast and stably. Although programmers generally try to write programs that adapt to developing technologies, any program put forward by a team that is not an expert in their field may start to slow down over time or invite many mistakes that will be encountered from the first day. For this reason, we strongly recommend that you review their past experiences when choosing a car rental program.
The car rental program should be able to support you in different matters as well as fulfilling the basic business and procedures. Considering that many units are involved in the management of a company, instead of purchasing a separate software for the administration of each unit, you can avoid paying master's fees by choosing a widely considered car rental program and prevent incompatibilities between programs in system operation.
The car rental program should be able to create a free space for you. A car rental program that can be managed from a single center condemns managers and employees to manage all their business from the head office. For this reason, the car rental program you will choose creates extra freedom for all managers and employees by working with the cloud technology, which is today's popular technology.
The car rental program should easily process detailed data about your customers, and easily provide you with customer information, contracts, records of past calls and more.
Reports, like any other company, are the most valid data that rent a car companies can obtain during the strategy determination phase. For this reason, the car rental program should be able to guide you in planning the next step of your company with the reports it offers.
Advantages of Using Titarus Car Rental Program
Titarus guarantees its user a highly secure and understandable process with an advanced management panel. With its special modules designed by an expert team considering all the needs of rent a car companies, it enables the employees and managers of the rent a car company to fulfill the basic operations, while also allowing you to manage almost all processes of your company from a single center with the other services it offers.
Titarus car rental program incorporates the most advanced technologies of today. Thanks to the cloud technology it supports, it allows you to continue all your administrative activities from outside the office. Thanks to the special software you can install on your mobile phone, you can run your own business, examine other ongoing processes and intervene whenever you need. With Titarus there is a great freedom to grow your business.
Titarus also offers you an integrated website service. While you have a modern and stylish website that can be viewed seamlessly from all devices, you also save your resources.
We have not forgotten the human resources and customer relations units. Titarus car leasing program fulfills all the needs of human resources and customer relations units with the modules it contains, and keeps all data belonging to departments in a secure and organized manner and enables managers to examine them whenever they need.
While creating future strategies, you can examine historical data with the advanced reporting system of Titarus car rental program. Reports are created to provide you with the data you need on almost any subject.