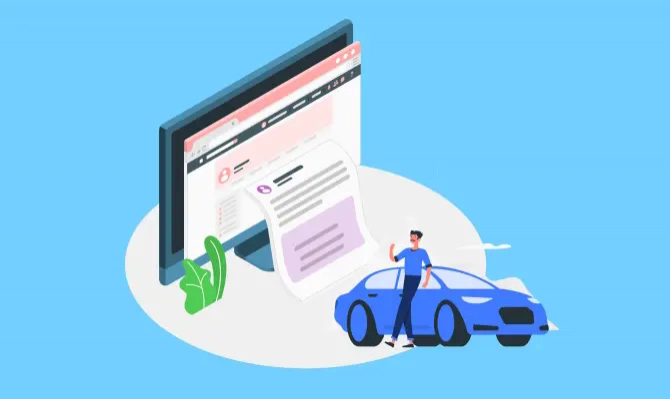 Buying a new or used car is almost everyone's dream. In this article, we will talk about the additional costs you will encounter before and after the purchasing process, namely the expenses incurred while buying a vehicle.
Loan Expenses of Your Car
Today, purchasing a vehicle has become much simpler thanks to the advantageous loan packages offered by banks and financial institutions. For this reason, people from all walks of life prefer to use credit instead of cash in their purchases. Since the loan is an expense that is paid regularly every month, it should not be considered as a one-time expense item.
Expertise Cost
In our country, it is obligatory to receive expertise service in all vehicle purchases and sales according to the bag laws that have been enacted recently. While the appraisal service protects the buyer from unnoticed damages, it also means less responsibility for the seller. With this service being compulsory, it is necessary to add an average amount of 100 TL to the expenses incurred when buying a vehicle, since the prices are lower than in the past.
Insurance And Casco
Every vehicle must have compulsory traffic insurance to go on the road. This insurance protects up to a certain amount in the event of a possible accident. If you want a more comprehensive assurance, you should have a motor insurance and renew both at the end of their validity periods. In second-hand vehicle purchases, if the vehicle is already insured, this policy is passed to the new owner of the vehicle, just like the compulsory traffic insurance. In particular, the amount of insurance varies according to the insurance companies and the age of your vehicle, your past accident records and whether the vehicle has been in an accident or not.
Maintenance Expenses
When purchasing a second-hand vehicle, it is important to have the vehicle serviced by an expert service in order to prevent both the condition of the vehicle and possible accidents. In this context, you can write the expenses incurred due to maintenance in the list of expenses incurred while purchasing a vehicle.
Agent Costs
Especially when buying a used vehicle, the vehicle can be used or purchased from a dealership to speed up various processes and buy a more hassle-free car. Galleries do both the preliminary inspection of the vehicle and the stationery work that occurs during the sales process on your behalf, and they ask you for a certain amount in return for these activities. When you work with a good vehicle, you can consider some of the expenses incurred while purchasing a vehicle in this expense.
Monthly Parking Amounts
If you are going to use your car in a busy area after purchasing it, you may encounter parking problems. Parking lots both save time and provide a safer environment for your vehicle and you. Parking lots charge various fees for daily usage and monthly usage.
Cleaning Expenses
It is important to check both glass cleaning and vital parts such as tires when you buy your vehicle and afterwards. Periodic cleaning is essential to ensure a clear view, properly inflated and undamaged tires and the cleanliness of the interior. You can also include cleaning expenses in the expenses incurred when purchasing a vehicle.
Vehicle inspection
Motorized and non-motorized vehicles on the road in our country must document their qualifications in order to be put on the road. This situation, which is clearly stated in Article 34 of the Highway Traffic Law No. 2918, is a legal obligation and becomes official with the inspection carried out at TÜVTÜRK vehicle inspection stations. Different inspection fees are reflected according to the age and model of your vehicle. You can also consider the amount you will pay for the inspection, which is your legal responsibility, as one of the expenses incurred when purchasing a vehicle.
If you have a fleet of vehicles to manage, there are various processes that you must manage after purchasing a vehicle. Titarus is a software that provides support for the processes that need to be managed for companies engaged in car rental and fleet management. With the modules it contains, it automatically performs the history of each vehicle, the follow-up of the obligations arising from the law, and many more.